About
Technological Institute is the largest integrated innovative center in Tambov region for training specialists in mechanical and chemical engineering, material science, nature management, food production and modern technologies. The Institute departments support long-term cooperation with research and academic institutions in Russia and abroad as well as with regional businesses and industrial enterprises forming the triangle "Science-University-Industry".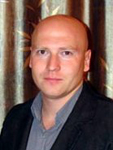 Dmitry L. Polushkin
Candidate of Tech.Sc., Ass. Professor
Director of Technological Institute

+7 (4752) 63-03-88, 63-03-97
mmf@tstu.ru
112, Michurinskaya st.
Departments
Nanotechnology Engineering
Computer Integrated Systems in Mechanical Engineering
Materials and Technologies
Mechanics and Engineering Graphics
Nature Management and Environment Protection
Technology and Methods of Nanoproducts Manufacturing
Technology and Equipment for Food and Chemical Production
Technological Processes, Devices and Technosphere Safety
Chemistry and Chemical Technologies
Educational Programs
Bachelor Programmes
Full-time
Part-time
Study by correspondence
05.03.06

Ecology and Nature Management

117 000 ₽

-

-
15.03.01

Mechanical Engineering

117 000 ₽

-

46 800 ₽
15.03.02

Technological Machines and Equipment

117 000 ₽

-

-
18.03.01

Chemical Technology

117 000 ₽

-

-
18.03.02

Energy-Conservative and Resource-Saving Processes in Chemical Technology, Petrochemistry and Biotechnology

117 000 ₽

-

-
19.03.01

Biotechnology

117 000 ₽

-

-
19.03.02

Production of Vegetable Foodstuff

-

-

46 800 ₽
20.03.01

Technosphere Safety

117 000 ₽

-

-
21.03.01

Oil and Gas Engineering

144 700 ₽

-

-
22.03.01

Material Engineering and Material Technology

-

-

46 800 ₽
28.03.02

Nanoengineering

144 700 ₽

-

-
29.03.03

Technology of Polygraphic and Packaging Production

117 000 ₽

-

-
Master Programmes
Full-time
Part-time
Study by correspondence
15.04.01

Mechanical Engineering

124 100 ₽

-

-
15.04.02

Technological Machinery and Equipment

124 100 ₽

-

-
18.04.01

Chemical Technology

124 100 ₽

-

-
18.04.02

Energy-Conservative and Resource-Saving Processes in Chemical Technology, Petro Chemistry and Biotechnology

124 100 ₽

-

-
19.04.01

Biotechnology

124 100 ₽

-

-
20.04.01

Technosphere Safety

124 100 ₽

-

-
21.04.01

Oil and Gas Engineering

154 000 ₽

-

-
22.04.01

Material Engineering and Material Technology

124 100 ₽

-

-
27.04.03

System Analysis and Management

124 100 ₽

-

-
28.04.02

Nanoengineering

154 000 ₽

-

-
29.04.03

Technology of Polygraphic and Packaging Production

154 000 ₽

-

-