About
The Institute of Automation and Information Technologies provides in-depth training and research in the field of computer science and software engineering, mechatronics and robotics. It provides strong practical and theoretical knowledge through a broad range of modules including Theoretical Fundamentals of Computer Science, Information Systems and Processes, Methods and Systems of Information Protection, Information Safety and many others. Fundamental theoretical training, skills and expertise allow graduates to match the rapid increase in needs for highly qualified engineers across the full breadth of Electronic and Computer Engineering in industrial sector, research institutes, banks and private sector.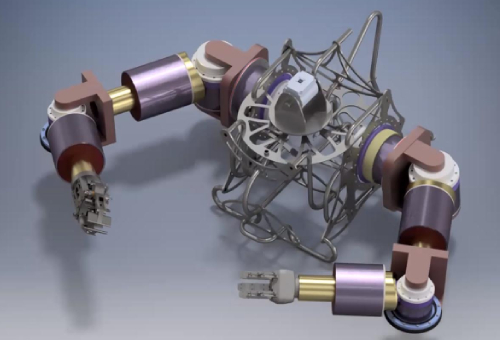 Yury Yu. Gromov
Doctor of Tech.Sc., Professor
Director of Institute of Automation and Information Technologies

+7 (4752) 63-39-26
tstu_fit@mail.ru, iait_tstu@mail.ru
112, Michurinskaya st.
Departments
Information Processes and Management
Information Systems and Information Security
Mechatronics and Technological Measurements
Automated Systems for Decision-Making Support
Educational Programs
Bachelor Programmes
Full-time
Part-time
Study by correspondence
09.03.01

Informatics and Computer Engineering

117 000 ₽

-

46800 ₽
09.03.02

Information Systems and Technologies

117 000 ₽

-

46800 ₽
15.03.06

Mechatronics and Robotics Technology

117 000 ₽

-

46800 ₽
27.03.02

Quality Management

117 000 ₽

-

-

full-time, study by correspondence

4 yearscurriculum

-

-
27.03.04

Technical Systems Management

117 000 ₽

-

46800 ₽
Master Programmes
Full-time
Part-time
Study by correspondence
09.04.01

Informatics and Computer Engineering

124 100 ₽

74 400 ₽

-
09.04.02

Information Systems and Technologies

124 100 ₽

74 400 ₽

-
15.04.06

Mechatronics and Robotics Technology

124 100 ₽

-

-
27.04.02

Quality Management

124 100 ₽

-

-
27.04.03

System Analysis and Management

124 100 ₽

-

-
27.04.04

Technical Systems Management

124 100 ₽

-

-
Specialist Programmes
Full-time
Part-time
Study by correspondence
10.05.03

Information Security of Automated Systems

117 000 ₽

-

-