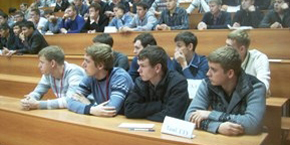 Institute of Architecture, Civil Engineering and Transport
Address: 112, 'E', Michurinskaya st.
Phones: +7 (4752) 63-04-24, 63-38-75, 63-04-09
Fax: +7 (4752) 63-38-75
E-mail: arhsit@nnn.tstu.ru
Web: http://www.arhsit.tstu.ru (rus)

Director - D.Tech.Sc., Professor Pavel V. Monastyrev

Departments:
Agricultural Engineering
Architecture and Building Construction
Town Planning and Roads
Structure of Buildings and Constructions
Equipment and Technology of Road Transport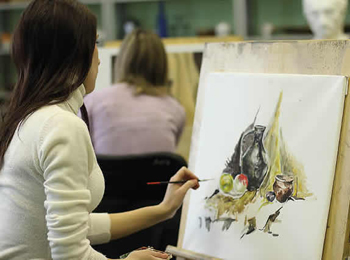 Institute of Architecture, Civil Engineering and Transport is one of the largest educational units of Tambov State Technical University. Educational process includes continuous training of architects, specialists for civil engineering industry, transport industry and agriculture. The Institute has great experience in conducting fundamental and applied research. It also participates in the priority RF scientific and research projects in the fields of Energy Efficiency, Energy Saving, Nuclear Power Engineering; Efficient Nature Management; Transport and Space Systems.
Research centers are organized to solve civil engineering problems, to protect buildings from negative external and internal influence, to organize transportation and traffic safety, to process agricultural products.
System of continuous education functions in the Institute starting from the secondary school up to post-graduate. School children attend the artistic studio developing special skills in painting and architectural design before entering the university.
The Institute actively cooperates with leading Russian and foreign universities and companies. It initiated TSTU membership in the Association of Civil Engineering Universities having the international status. The network of international partners includes: Bialystock Technical University (Poland), Romualdo Del Bianco Foundation in Florence (Italy), West-Kazakhstan Agrarian and Technical University, University of Genova (Italy), Slovak University of Technology (Slovak Republic), Kaunas University of Technology (Lithuania), University network of international NEPTUNE project (Finland, Netherlands, Denmark).
Students and teachers of Institute of Architecture, Civil Engineering and Transport are regularly awarded special prizes and diplomas taking part in regional, national and international competitions and projects.
Graduate students can continue education attending post-graduate courses: "Technologies and Facilities for Mechanization of Agriculture", "Structural Units", "Buildings and Constructions", "Building Materials and Products", "Design and Construction of Highways, Underground Railroads, Aerodromes, Bridges and Tunnels", "Environmental Safety of Construction and Municipal Economy"
BACHELOR PROGRAMS

(

Degree:

Bachelor,

Full course

: 4 years)
Architecture (

Full course

: 5 years)
Construction
Technology of Transport Processes
Operation of Transport and Processing Machinery and Complexes
Agricultural Engineering


GRADUATE PROGRAM

(

Degree:

Specialist,

Full course

: 5 years)
Construction, Maintenance, Reconstruction and Covering of Highways, Bridges and Tunnels


MASTER PROGRAMS

(Degree: Master, Full course: 4+2 years)
Architecture of Apartment and Public Buildings
Design and Study of Architectural Monuments
Design of Urban Environment and Interior
Architectural and Construction Materials Science
Highways Design, Construction and Maintenance
Resource Saving and Environmental Safety in Construction
Theory and Design of Buildings and Structures
Technical Operation and Reconstruction of Buildings
Traffic Safety
Automobiles and Transportation Management
Technologies and Means in Agriculture
Design of Engineering Production Facilities;
Design, Construction and Operation of Energy Efficient Buildings