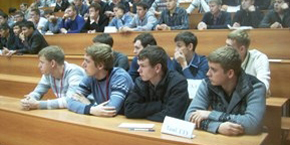 Institute of Automation and Information Technologies
Address: 112, Michurinskaya St.,
Phones: +7 (4752) 63-39-26
E-mail: tstu_fit@mail.ru , iait_tstu@mail.ru
Web: http://fit.tstu.ru (rus)

Director - D.Tech.Sc., Professor Yury Yu. Gromov

Departments:
Information Processes and Management
Information Systems and Information Security
Mechatronics and Technological Measurements
Automated Systems for Decision-Making Support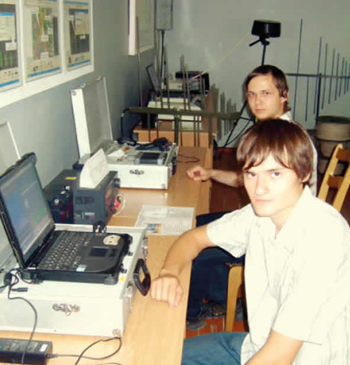 The Institute of Automation and Information Technologies provides in-depth training and research in the field of computer science and software engineering, mechatronics and robotics.
It includes 5 departments, computer and research centers, offers 6 four-year bachelor study programs, 8 two-year follow-up master programs and post-graduate study programs in:
Theoretical Fundamentals of Computer Science
Information Systems and Processes
Methods and Systems of Information Protection, Information Safety
Training process is characterized by application of special equipment, up-to-date software technologies. Students acquire knowledge in programming, computer systems, data management, intelligent systems, etc. through study, lab and project work. Fundamental theoretical training allows graduates to work in industrial enterprises and research institutes, in banks and private sector.
Research forms are a very important part of the Institute activities. The research is conducted by academic staff, post-graduate students and also students of the final year of master studies. Students of the Institute of Automation and Information Technologies are winners of IT competitions and Olympiads, they are the participants of international and national conferences and forums.
BACHELOR PROGRAMS

(

Degree:

Bachelor,

Full course

: 4 years)
Information Systems and Technologies
Informatics and Computer Engineering
System Analysis and Control
Mechatronics and Robotics
Quality Management
Engineering Systems Control


MASTER PROGRAMS

( Degree: Master, Full course: 4+2 years)
Models, Methods and Software for Design Solutions Analysis
Analysis and Synthesis of Information systems
Total Quality Management
Mechatronic Systems
System Analysis and Information Systems Control
System Analysis and Control of Resources and Dual-use Systems Modes
System Analysis of Design and Technological Solutions
Systems and Means for Technological Processes Control


GRADUATE PROGRAMS

( Qualification: Specialist, Full course: 5 years)
Information security of Automated Systems