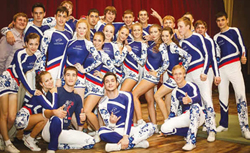 The University Campus includes 14 University buildings, 4 students' hostels, canteens, stadium, gyms, a swimming pool and open-air sports grounds and a park.
Students have access to a variety of academic and personal resources that promote a supportive environment.
Lectures, seminars and laboratory works are held in the study buildings. Young researchers work with their supervisors in scientific laboratories.
The University library offers books and study materials and renders help to students to find the necessary materials and other libraries by inter-library electronic connection. Learning management system VitaLMS provides access to distance learning technologies.
In the gyms the coaches do their best to keep students fit by choosing an individual workout programs.
Students' hostels have single and double rooms which are fully equipped for life and study. Canteens offer a variety of dishes at reasonable prices. There is a market and grocery stores nearby for those who prefer to cook themselves. Students' cafes, bars and city parks are popular places for entertainment and outdoor recreation.
The University life offers a great choice of academic and artistic opportunities to pursue. The whole year round TSTU conducts different events, festivals and competitions to make an extra-curricular life of students bright and memorable. Students apply their creativity and tend to demonstrate their abilities in different cultural and social activities.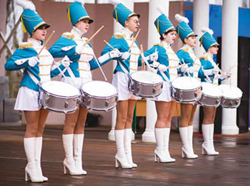 Every year Tambov State Technical University organizes such events as:
Students Welcome Ceremony for first-year students
University Visit Day
Festival "Student Spring"
Tatyana's day (this day is a great student's day all over Russia)
Miss TSTU
and many others
TSTU students are active in a variety of academic, cultural, sports, political and social organizations. TSTU volunteer center, drummers team, several cheerleading teams are the bright examples of them.
The University newspaper "Alma Mater" presents all important scientific and social events and news.
In summer students and faculty members are welcomed to the summer camps "Bodrost" and "Sosnovy Ugol", situated in the countryside near the river.
CONTACTS
Tel./Fax: +7 4752 63-11-70
E-mail: studklub@ nnn.tstu.ru